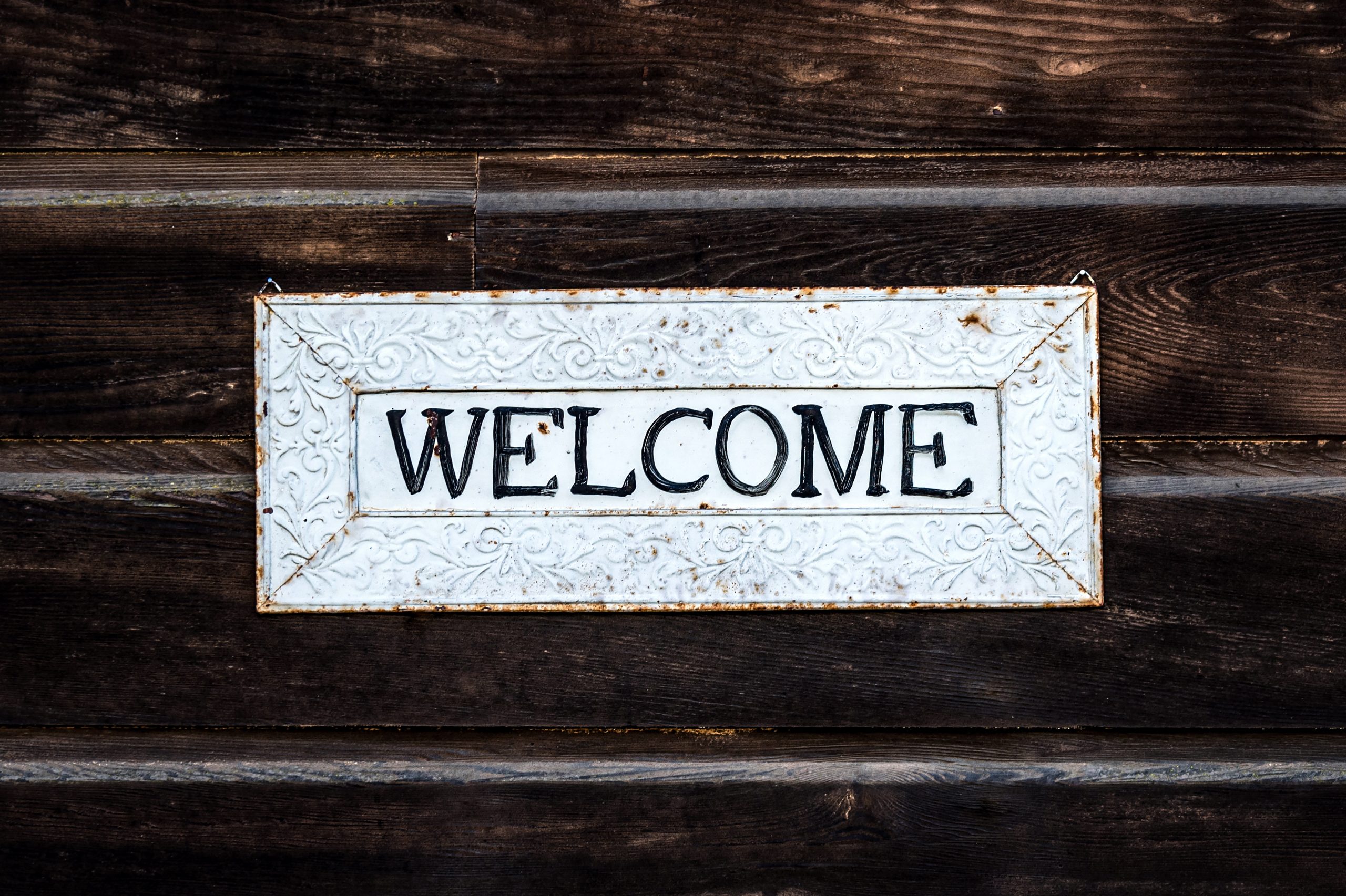 Welcome to Hope Lutheran Church!
We're glad you're here! We are centrally located in Jacksonville, Arkansas, just a mile away from the Little Rock Air Force Base. Established through God's grace in 1969, Hope Lutheran Church has been a part of the Jacksonville Community for over 50 years.
We understand visiting a church for the first time, or trying to determine if a church home is the right fit for you and/or your family, can be stressful. We want your first visit to be as stress-free as possible, so here are some answers to some frequently asked questions:
What should I expect on my first visit?
We're glad to see you and want you to feel welcomed and comfortable. For that reason, you'll always find members of our congregation posted at the front door, ready to greet you and answer any questions you may have. They don't bite, either.
When you're visiting, park anywhere you like! We have plenty of parking, including a few spots designated for our visitors.
How should I dress?
We don't have a dress code at Hope Lutheran, other than simple decency. You will find people dressed in a variety of ways: from sneakers to heels, jeans and suits, open collars and ties. Whether you come casual or dressy, we'll be glad to see you.
Do I need to become a member of Hope Lutheran Church to participate in worship or activities?
All are welcome at Hope Lutheran and it's not necessary to be a member of Hope to participate. We encourage you to think and pray about becoming a member of our church family, where we continue to grow in our faith and discipleship together.
What are worship services like and how will I know what to do?
We attempt to make our worship as "user friendly" as possible. Each week the order of the service is printed in the worship bulletin and includes all readings and hymns. Services usually last one hour and fifteen minutes.
Our worship is traditional and liturgical, which means that we have a set order of worship every week. Every Sunday we consistently focus on God's Word and Sacrament. Our worship services usually include the following parts in a variety of forms: The Invocation, The Confession of Sins, The Announcement of Forgiveness, Sermon, Prayer of the Day, Response to the Word, The Lord's Supper (Holy Communion), and Final Blessing.
Music is also an important part of our worship and also on the traditional side; as Lutherans, we are blessed with a rich heritage of excellent hymns.
You'll also find traditional church elements in our sanctuary: an altar, cross, candles, and seasonal parements and vestments.
You can also view Hope Lutheran Church's Sermon Videos on YouTube Click Here. Search for us on YouTube by entering: Hope Lutheran Church Jacksonville, AR
What about Communion?
In celebrating the Sacrament of the Altar at Hope Lutheran Church, we joyfully receive Christ's true Body and Blood for the forgiveness of our sins and for the strengthening of our faith. We also give public expression to our unity as Lutherans in the teachings of the Christian Faith. We invite properly instructed members of this or other Lutheran Church Missouri Synod congregations to commune. If you would like more information about our practice, please see the Pastor.
What about the offering?
As our guest, you are not expected to contribute an offering, nor do we want you to feel pressured to do so. God blesses each of us daily and richly; an offering is a simple return of some of those gifts and a way to honor God and continue to support His church and His kingdom. They are gifts of love and no one can dictate what a person is to give.
What about childcare during service?
Our congregation is much like a family, and we love having our families in worship service together. That said, our nursery is voluntarily staffed by our congregants.  If you require childcare during worship service, please let one of our greeters know so we can accommodate.  If your little one gets too wiggly during worship service, you are always welcome to retreat to our nursery, where the service is live-streamed so you won't miss a thing.
What did we miss?
If you still have questions prior to your visit, just give us a call or email us, and we'll do our best to get them answered. We can't wait to see you!